Cashback Loans is offering its services as a direct payday loan lender, with its hassle-free, friendly secure online application platform that new and current customers can use to apply for a short-term loan.
How can you use the website?
How Can Current Customers Request Another Loan?
If you need another loan, you must be a customer of Cashback Loans. Your previous loan must already be paid off before you can apply for another one. Since you're a customer already, the company already has your personal information, making the application process go faster.
Step 1
Make sure to type in www.cashbacloans.com into your browser to visit the lender's site.
Step 2
Hit the "Returning Customers" button.

Step 3
Make sure to pick the "Request a New Loan."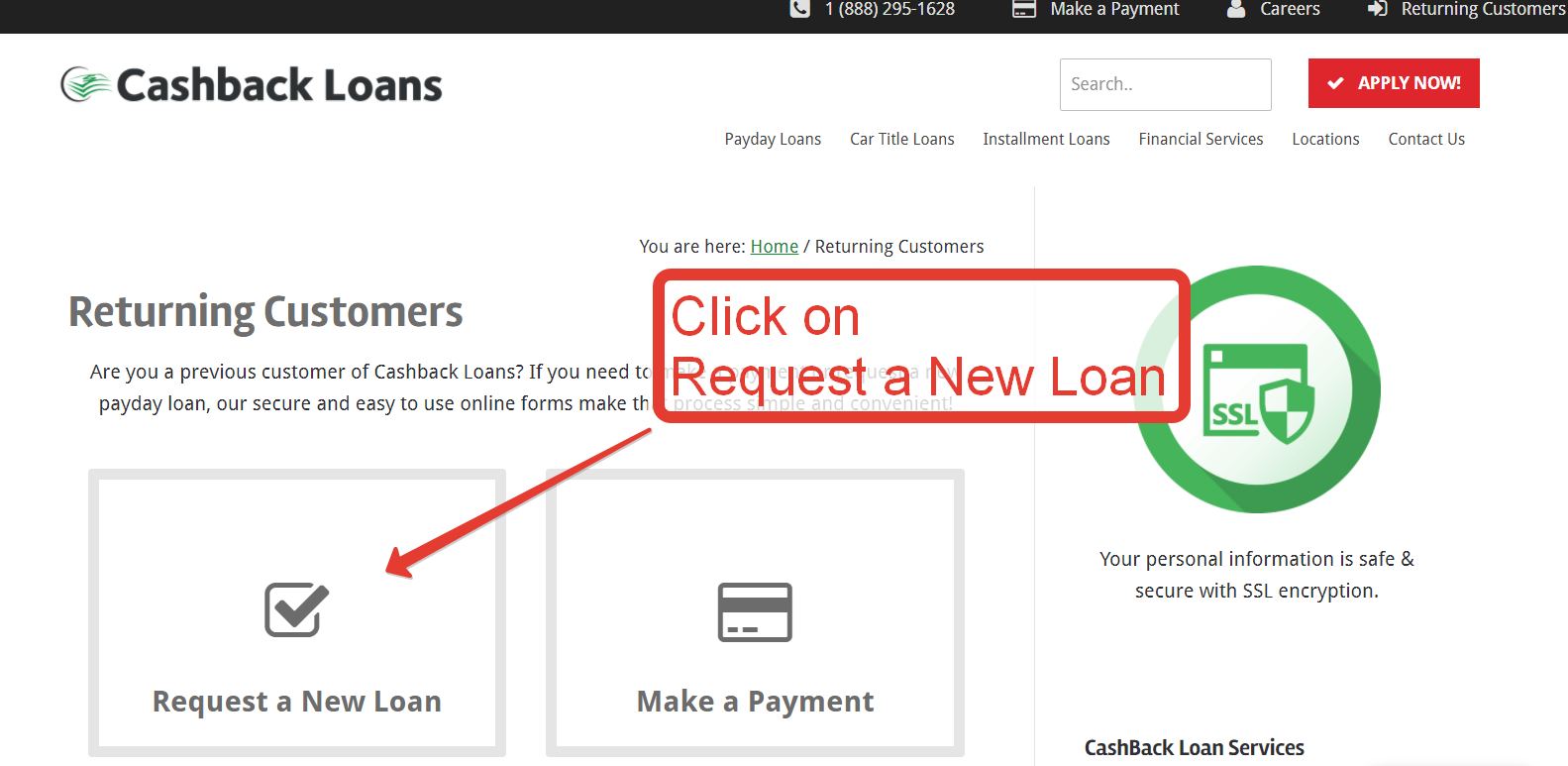 Step 4
Type in the necessary information including personal data and how much money you'd like to borrow.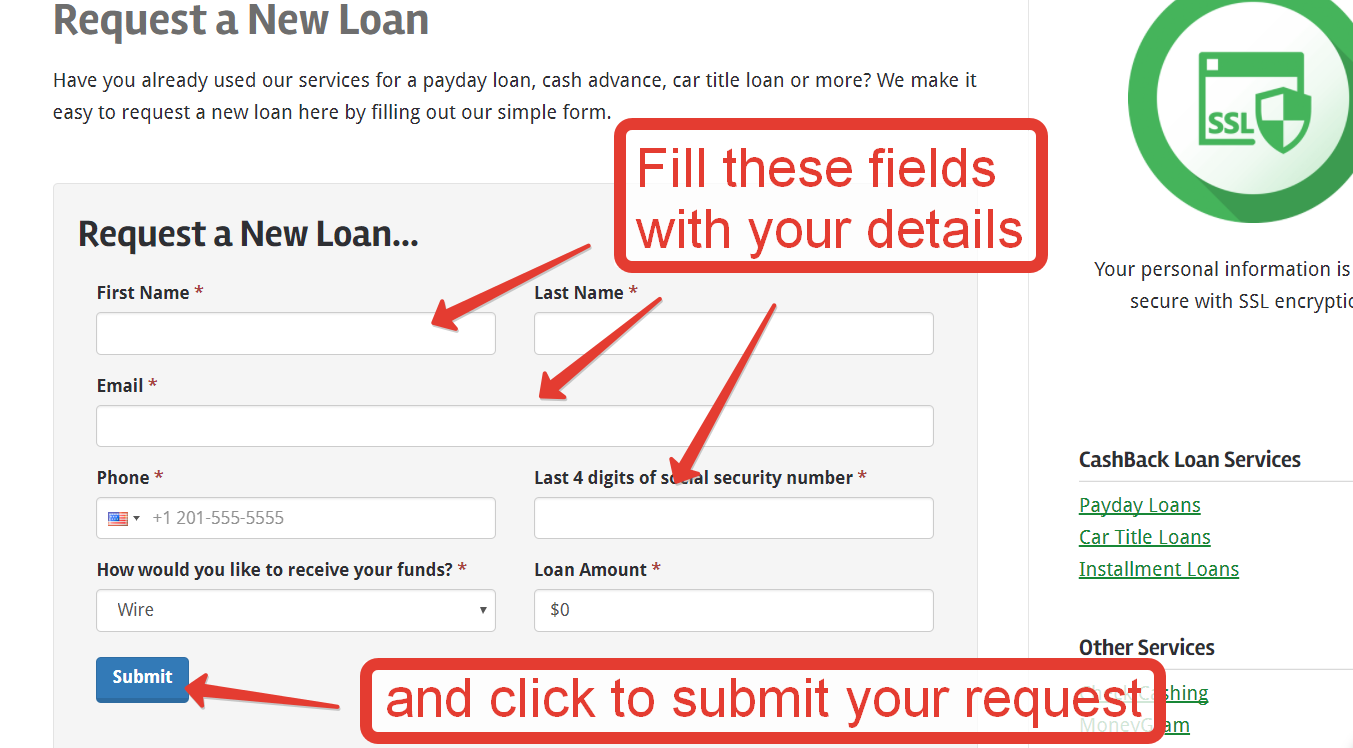 If your loan is approved, you'll be notified by email and the money deposited into the account.
Applying For A Loan As A New Member
The new member loan application process isn't that much different than the process for an existing customer. However, you'll need to input more information about yourself. And, it will take some time for the verification process before the loan is approved. What do you have to do?
Step 1
When you visit the homepage, you need to pick the kind of payday loan you want.

Step 2
Hit the "Get Started" Button.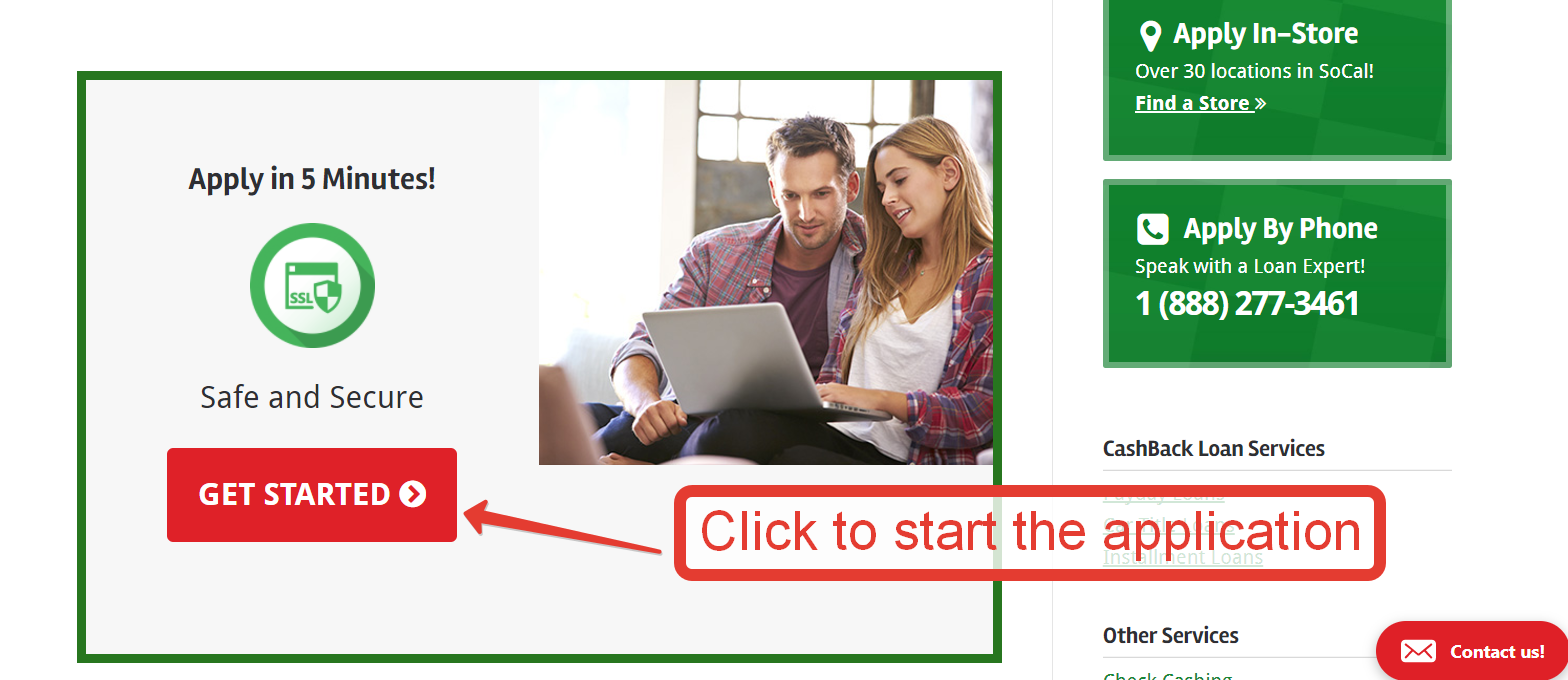 Step 3
Make sure to provide your personal, contact, bank and employment information as well as how much loan you're asking for. Hit "Submit" to apply for the loan.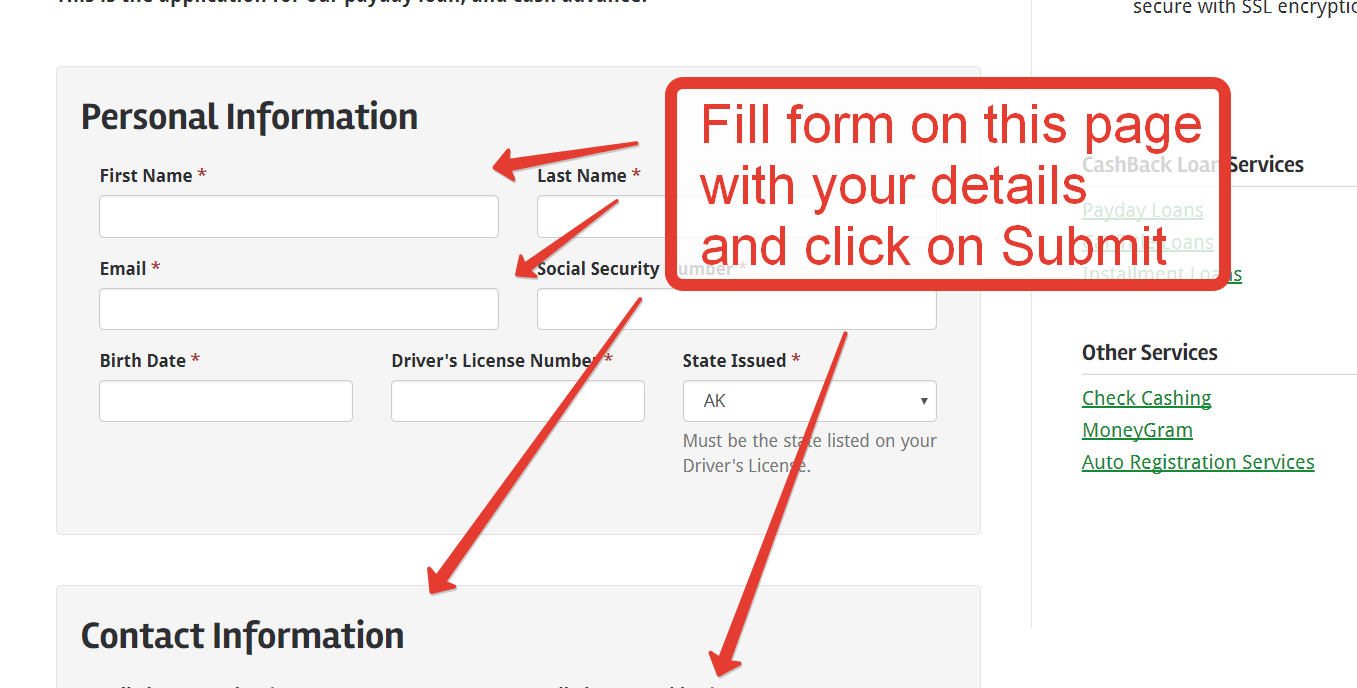 What You Get With An Online Cashback Loans Account
Once you've become a customer of Cashback loans, you can enjoy the amenities that go along with it:
Ability to make a rapid loan payment
Ability to ask for a new loan through the online system
Check the status of a payday loan
Talk with a customer service rep through the Internet.
Lenders Reviews:
More Lenders Reviews: Golden Valley Lending, Cash Advance, Big Valley Financial, Big Eye Lending, American Web Loan.