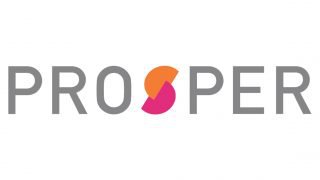 Prosper began offering its lending service to the U.S. market in 2006, quickly becoming one of the best online lending service people in need of financial help could turn to. No longer does it just offer personal loans with a single payment and low-interest rate, but a range of other products and services.
Address

221 Main Street, Suite 300 | San Francisco, CA 94105

Mobile App

Not Available

Telephone Number

1(866) 615-6319

Headquarters

Founded

2006

Lender's Rating

Site
Prosper Provides Low-Interest Rates To Consumers
Once a customer has established an account on Prosper, they can easily access the website using a computer and Internet connection. Are you interested in becoming a Prosper member?
Logging Into A Prosper Account
Logging into a Prosper account is easy to do, but you must already be a member of the website. You should already have a username and password with Prosper. How do you log into Prosper?
Step 1
Go to www.prosper.com.
Step 2
Hit the "Sign in" button.

Step 3
Type in your email address and password and hit "continue."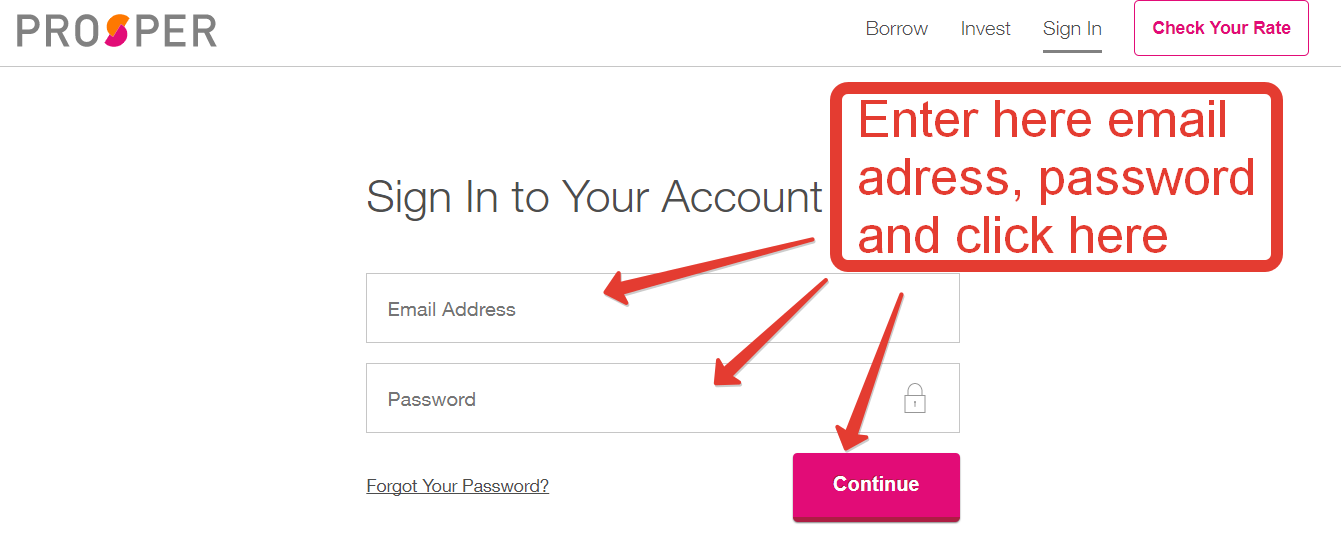 If you typed in the right credentials, you can access the account. If you didn't, you need to reset the password.
Resetting The Password On Prosper
If you don't remember your Prosper password, you do have the option to reset it. How so?
Step 1
Visit the homepage and hit the "Sign in" button.
Step 2
Hit the "Forgot Your Password" button.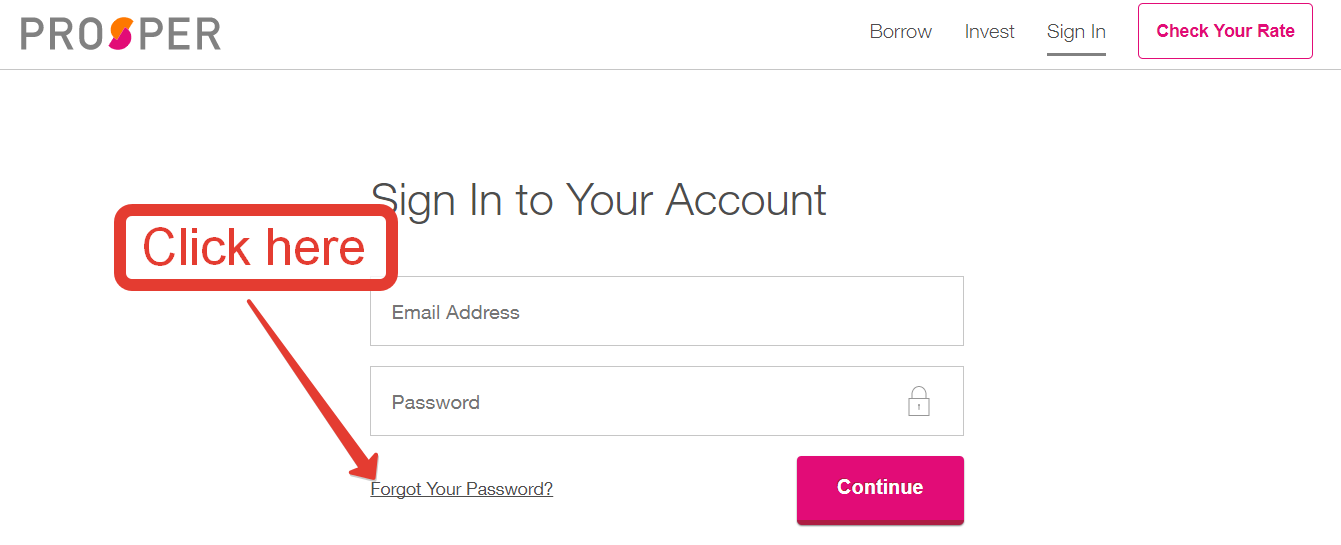 Step 3
Type in your email address and hit the "Send Email" button.

Prosper's system will send you an email on how to reset the password. Be sure that this email address is the one tied to your online account.
Enrolling In Prosper
In order to establish an account with Prosper, you start by filling out the form "Check Your Rate." The steps to do this are listed below:
Step 1
On the Prosper homepage, hit the "Get Your Rate" button.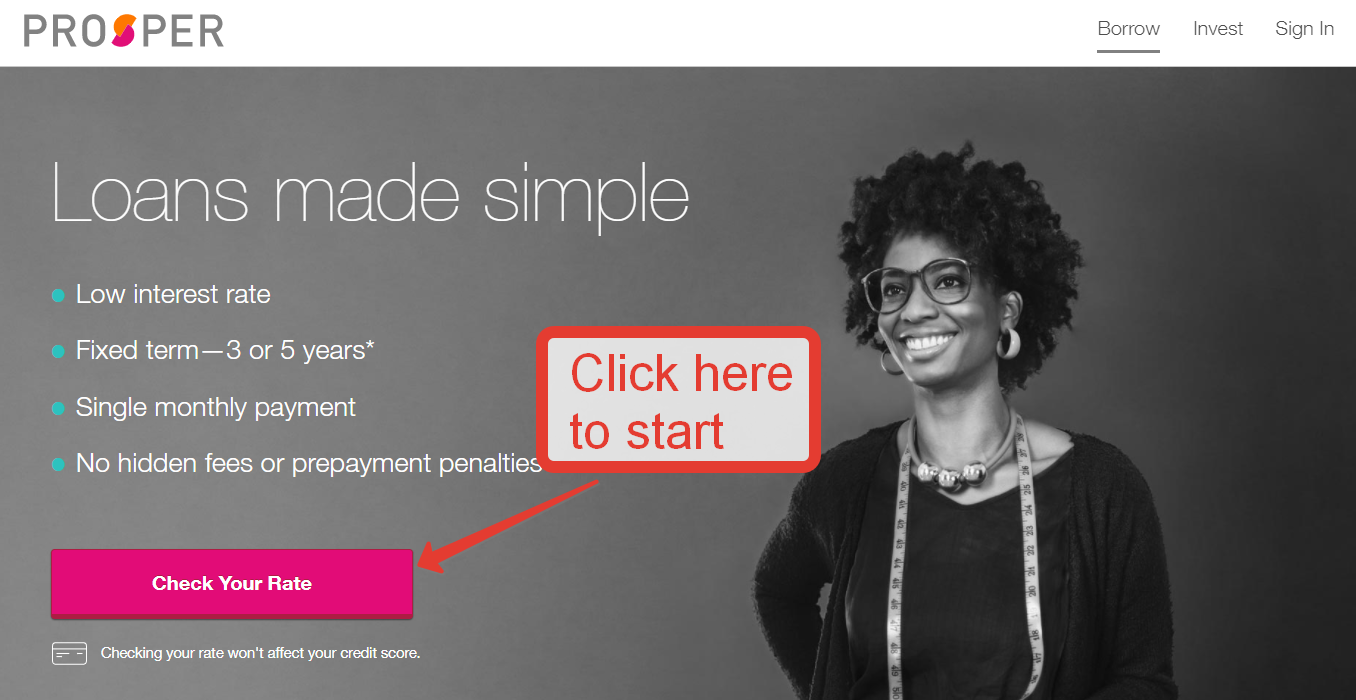 Step 2
Fill out in details to get your loan information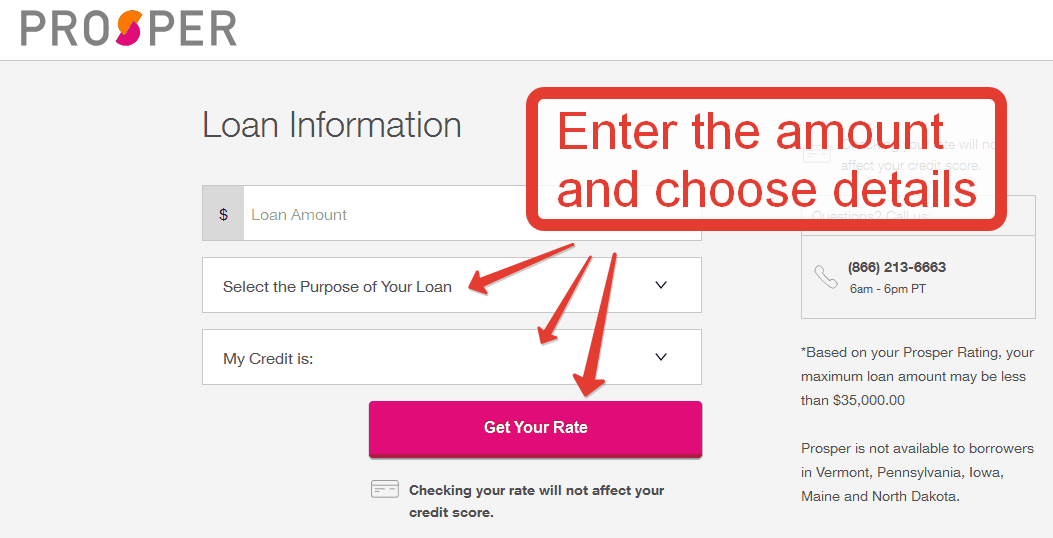 Step 3
Type in your first and last name, address, birthdate, email address, password and employment status.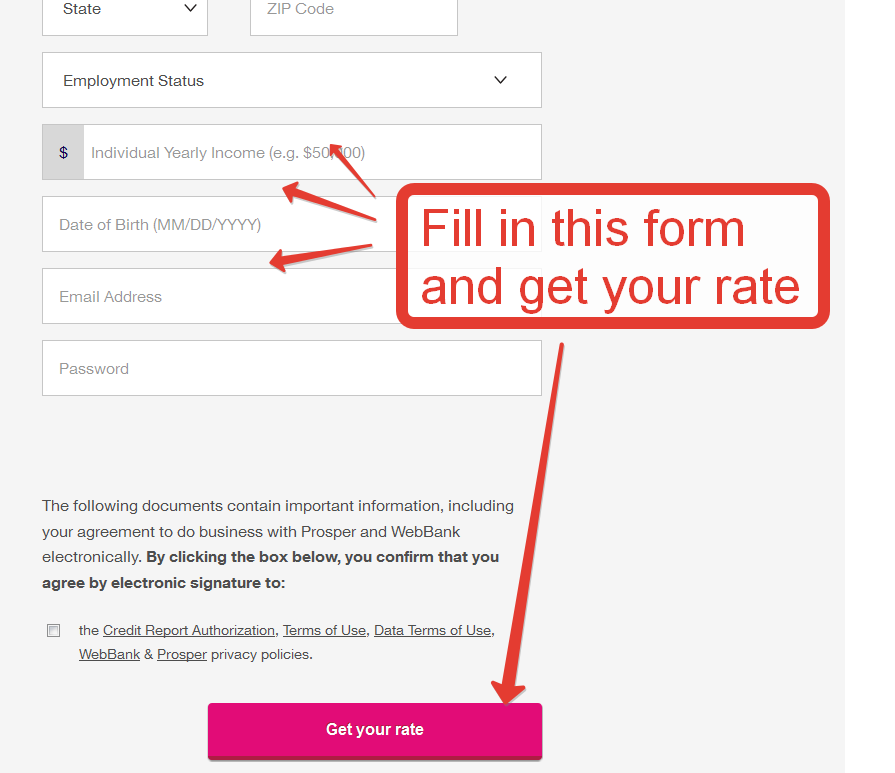 When you apply for a loan, you create your account with Prosper.
Why Should You Get A Prosper Account
Access to really low rates
Rapid online loan process
Secure loan application process
Free look at your credit score
Day/Night customer service/support