Quik Check is a unique Internet lending platform, offering unique rates that depend on the repayment period and each borrower's financial situation. The company, which began in the mid-1990s, provides customers with some flexibility, both in terms of repayment and loan application. If you need immediate cash, Quik Check should be your go-to lending platform.
Address

PO Box 488, Logan, UT, 84323

Mobile App

Not Available

Telephone Number

(800) 925-2274

Headquarters

Founded

1994

Lender's Rating

Site
Quik Check Eliminates Flat Rate and Offers Unique Lending Rates
Log Into Your Quik Check Account
If you're already an established customer with Quik Check, you can log easily into the server and review your account. You can do this by doing the following:
Step 1
Type in quikcheck.com into your browser and hitting the enter button. This will direct you to the homepage.
Step 2
There, you will need to hit the "Login" button.

Step 3
Type your email, password and client ID in the requested fields. Hit the "Login" button to get into your account and manage it.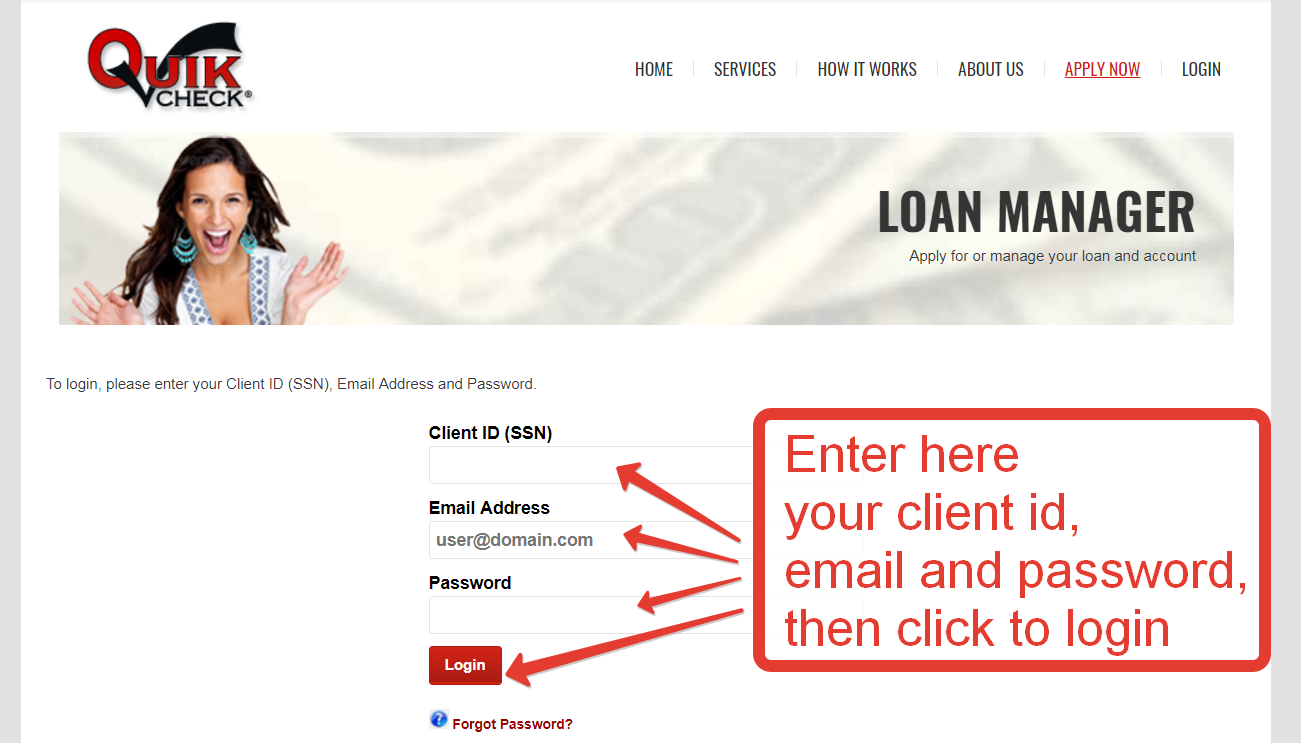 What To Do When You Lost The Password
If you've not logged into your account for some time, you may have forgotten your password. Luckily, you can easily reset the password and produce a new one. How do you do this?
Step 1
On the "Login" page, hit the "Forgot Password" button, which is located under the "Login" button.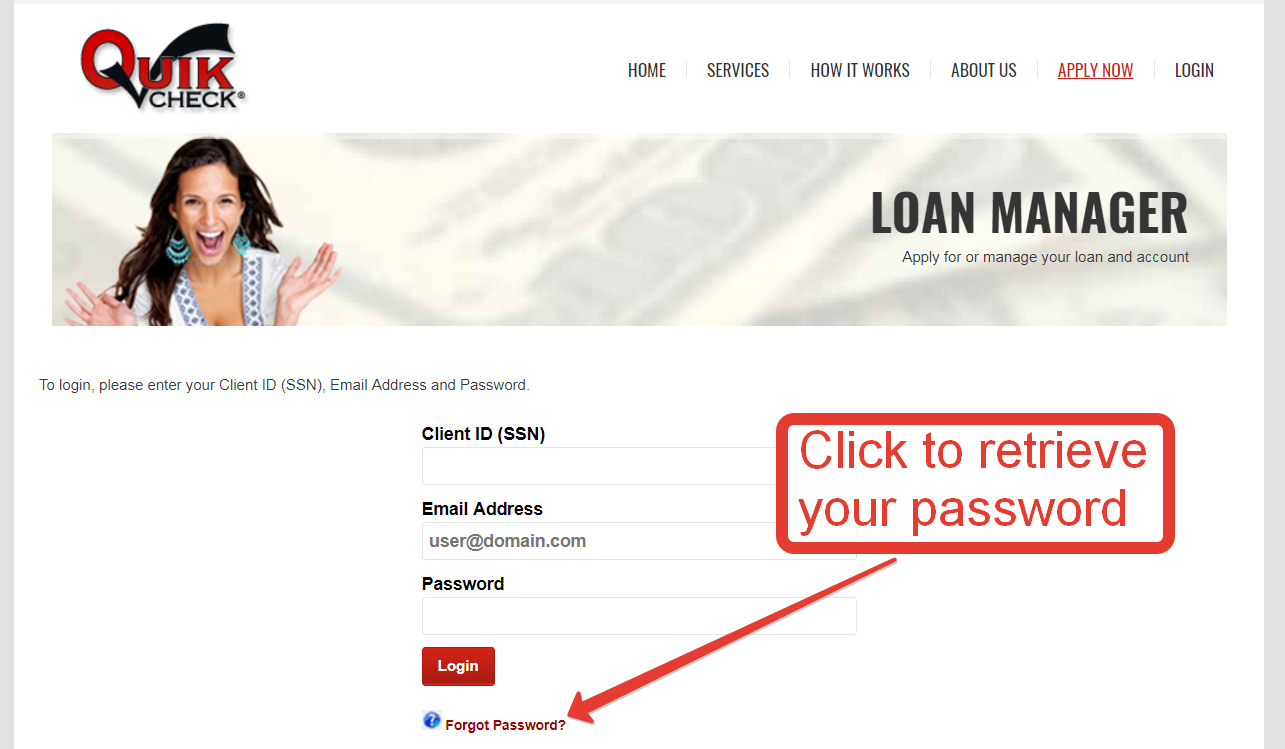 Step 2
Type in your email and Social Security Number. Hit the "Reset Password Button" to begin the process of changing your password.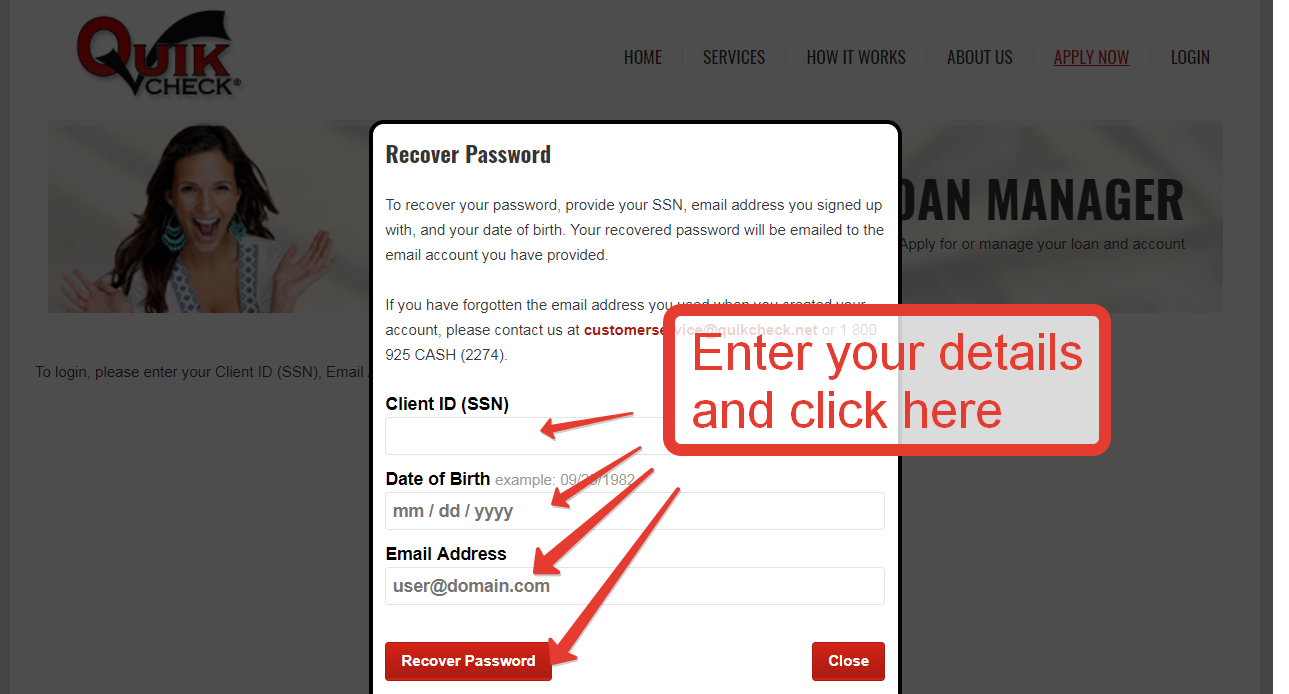 How To Become A Quik Check Member
In order to become a member of Quik Check, your details must be approved before you're eligible to apply for a loan. You need to create an account with the company then apply for a payday loan. This can be done in two easy steps and, if approved, you'll get your money the next day.
Step 1
Hit the "Apply" button on the Quik Check homepage.
Step 2
Fill in your personal information and make sure you meet the specified requirements before hitting the "Apply" button.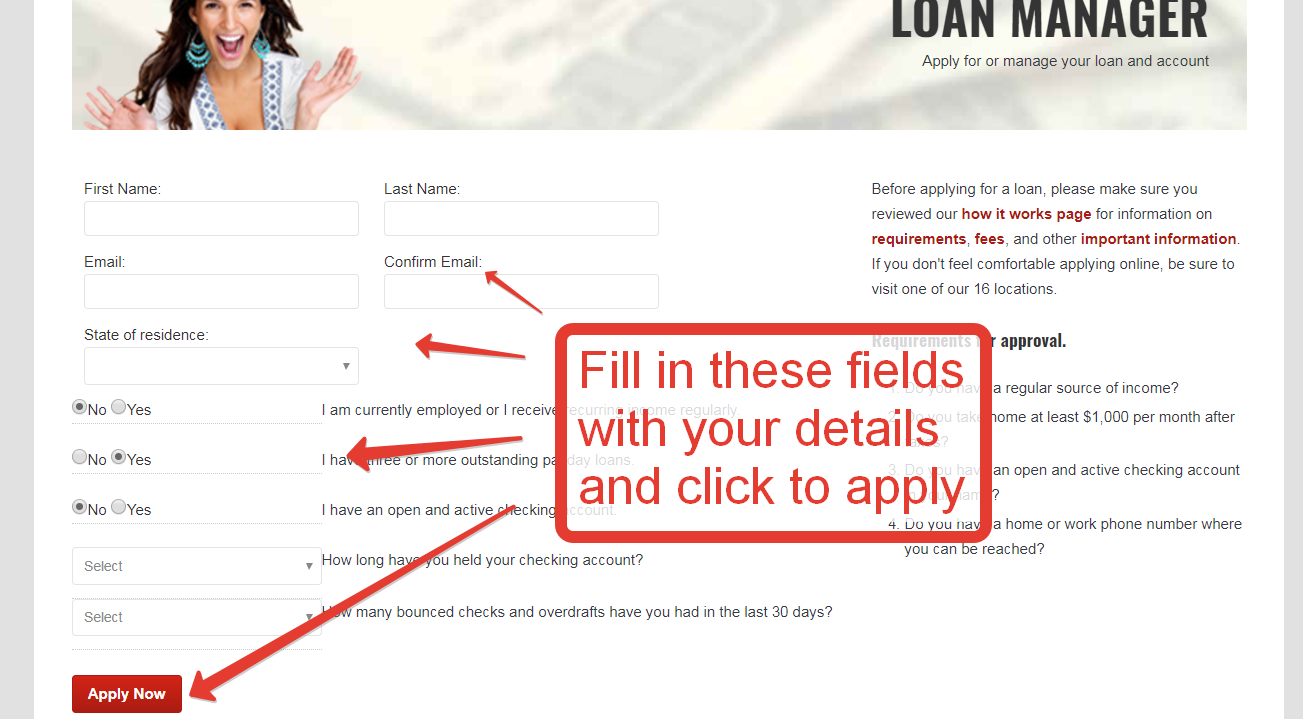 Why You Need Quik Check For Your Payday Loan Needs?
When you become a Quik Check member, you can easily submit an application for a payday loan. You'll also receive the following benefits:
Online customer support
Ability to learn what your loan limit through the website
Learn what your loan status is to elude potential fines