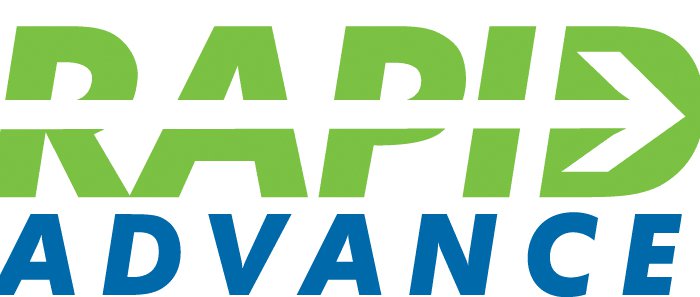 Rapid Advance, a finance service company based in Bethesda, Maryland, was founded in 2005 to help businesses – large and small – to attain the capital they need to meet their immediate needs. The company offers a plethora of financial solutions that are affordable for companies to pay back. Are you a business owner who needs a little funding to help your company succeed?
Address

4500 East West Highway 6th Floor Bethesda, MD 20814

Mobile App

Not Available

Telephone Number

(800) 631-3370

Headquarters

Founded

2005

Lender's Rating

Site
Rapid Advance Offers Host of Services to Small-To-Medium-Sized Businesses
Logging Into Your Rapid Advance Account
You must have a reliable connection to the Internet on your computer, tablet or smartphone to log into your account with Rapid Advance. How can you safely access the account?
Step 1
On any browser, type in the following link www.rapidadvance.com.
Step 2
When the homepage opens, you'll need to hit the "Login" button.

Step 3
You'll see logins for client or partner. You click the one you created the account with.

Step 4
Type your username and password into the required fields and hit the "Login" button.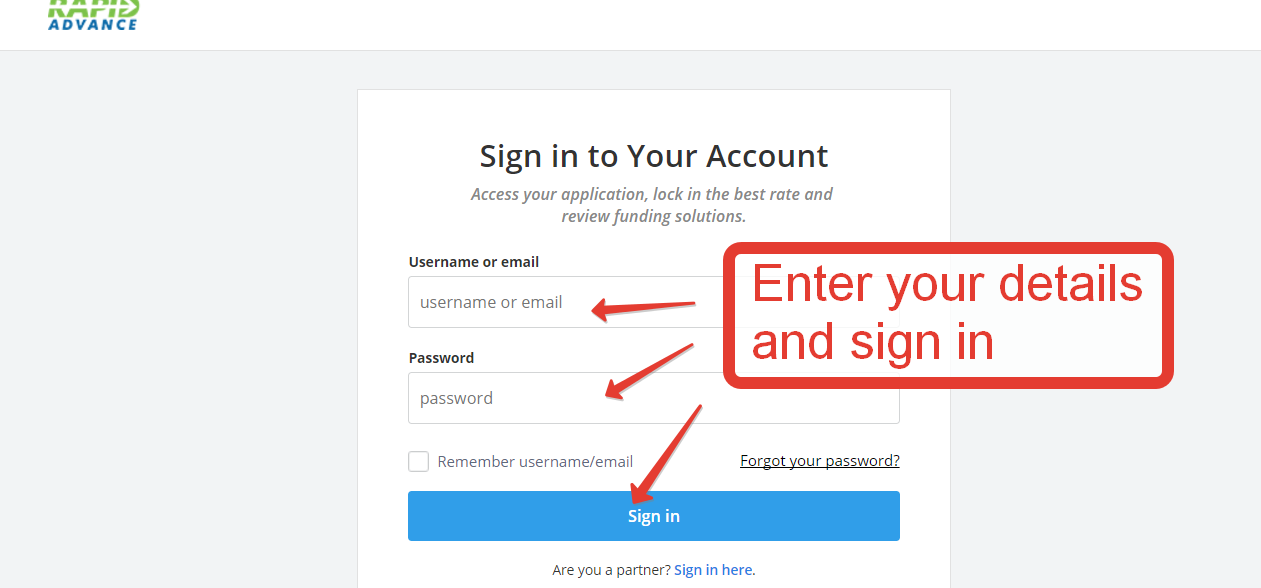 When done correctly, you should be able to access the account.
When You Need To Reset The Password
There may come a time where resetting your password becomes a necessity. If you need to reset the password, the following steps will help you to do this successfully.
Step 1
Visit the homepage and hit "Login."
Step 2
Pick either the "Client" or "Partner" login – whichever one you signed up with.
Step 3
Hit the "Click here" link to start the password change.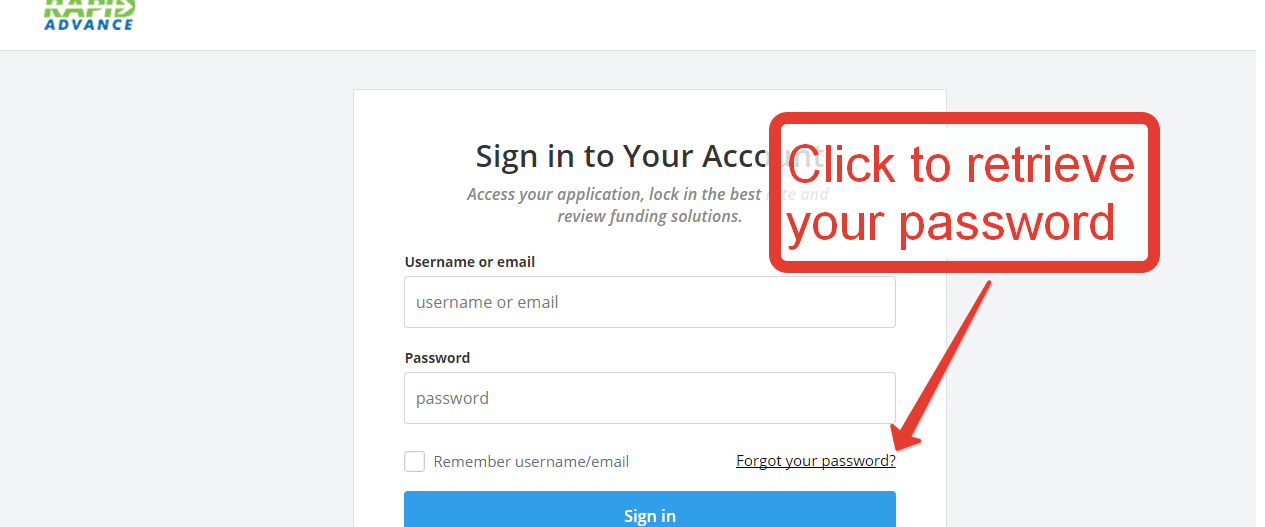 Step 4
Type your email in.

You'll be sent an email to this address, which will contain instructions and a link to reset the Rapid Advance password.
How To Become A Rapid Advance User
Signing up for a Rapid Advance account is easy to do. Just follow the steps listed below to set up your own "Client" or "Partner" account.
Step 1
Hit the "Login" button on the homepage.
Step 2
Hit the "Partner" login.

Step 3
Hit the "Become A Partner" button.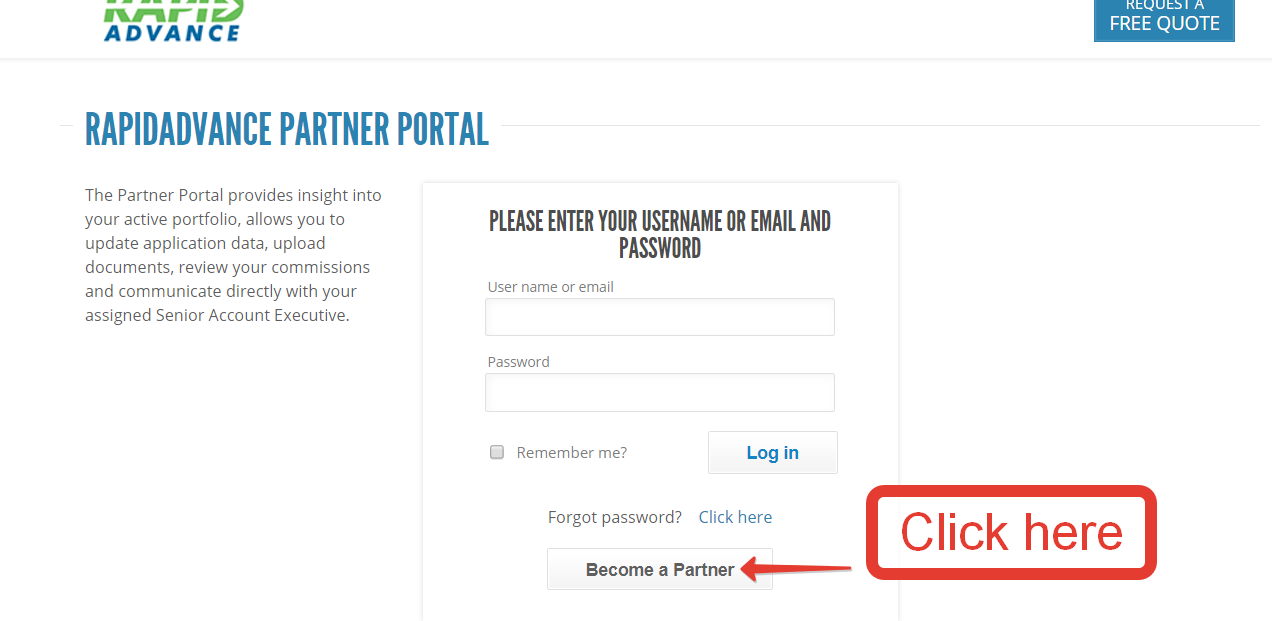 Step 4
Complete the required information – company name, first and last name, phone number, email address, state name, how you learned about Rapid Advance. Hit the "Submit Query" button.
Why You Should Consider A Rapid Advance Account
Upon signing up with Rapid Advance, you'll get a host of benefits including:
Rapid loan approvals
24 hours a day, seven days a week customer support
Ability to attain free quotes