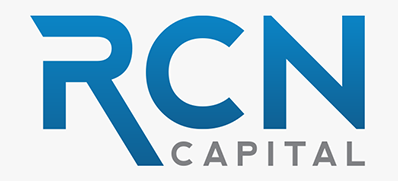 RCN Capital, a direct private lender, provides money to fund projects such as new construction, purchase of new property and many other things. It offers short-term commercials loan from as low as $50,000 to as much as $2.5 million. Its online service allows customers to attain the money need for these purchases quickly.
Address

75 Gerber Rd East Suite 102 South Windsor, CT 06074

Mobile App

Not Available

Telephone Number

860.831.1153

Headquarters

Founded

2010

Lender's Rating

Site
RCN Capital Provides Commerical Loans To Fund Bigger Projects
All that's needed to use this online service is a reliable Internet connection and computer, tablet or smartphone.
Are you in need of fast cash for a big purchase? If so, then RCN Capital may be your ticket.
Logging Into An RCN Capital Account
In order to log into an account with RCN Capital, you must already have an account established. To log in, do the following:
Step 1
Go to www.rcncapital.com.
Step 2
Hit "Login."

Step 3
Type in your email address and password and hit "Login" once again.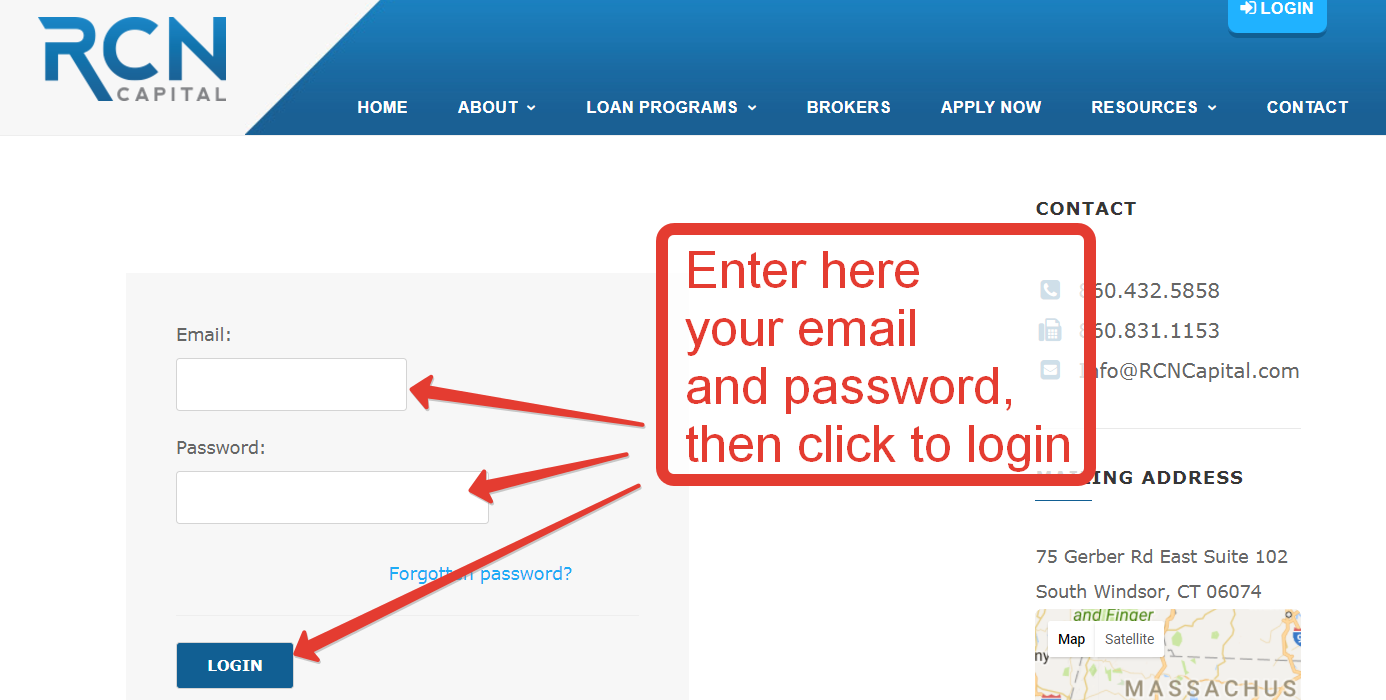 If you typed in the right details, you'll be able to access the account. If not, you'll need to start the reset password process.
Resetting Your Password
In cases where you forget your password, you can easily reset it by doing the following steps:
Step 1
Visit the homepage and hit the "Login" button.
Step 2
Hit the "Forgotten Password" button.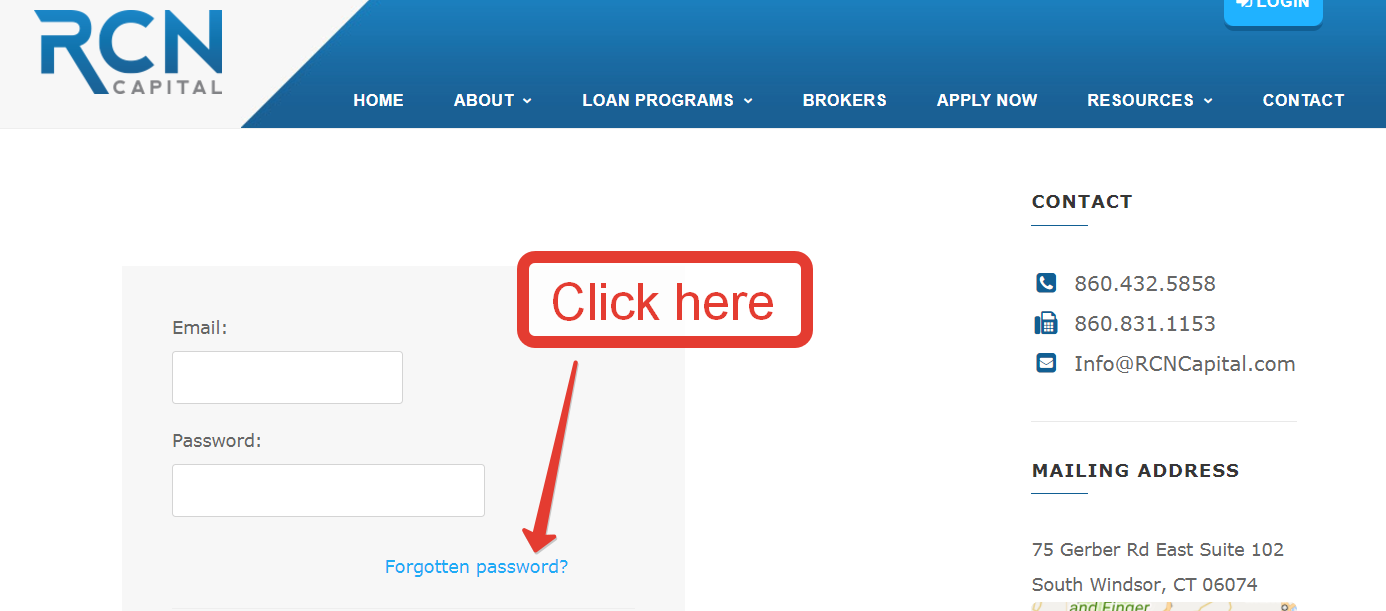 Step 3
Type in your email address and hit the "Reset Password" button.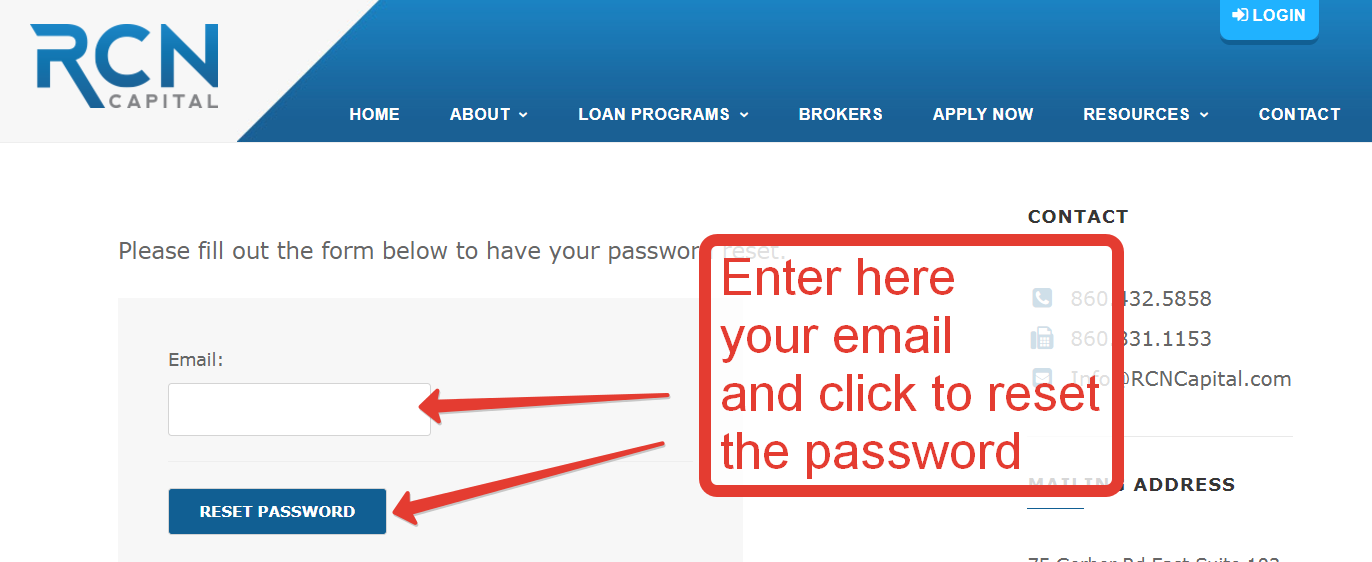 The system will send you an email that contains the link to reset the password. Hit the link and come up with a new password for your RCN Capital account.
Enrollment In RCN Capital
The process to enroll in RCN Capital's system is simple. You just need a reliable connection to the Internet and a device that can get online. What are the steps to sign up with RCN Capital?
Step 1
Visit the RCN Capital homepage and hit the "Apply Now" button.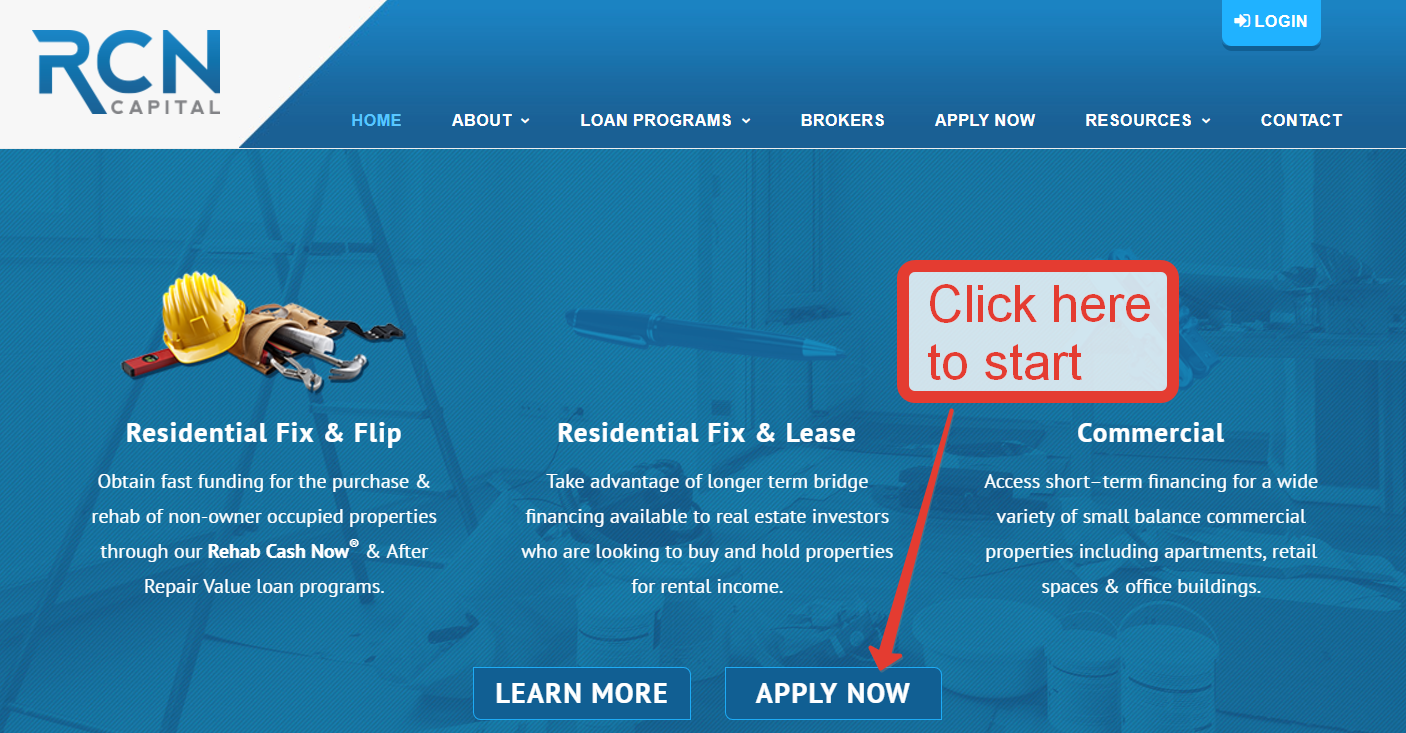 Step 2
Fill out the form to start the application process with RCN Capital.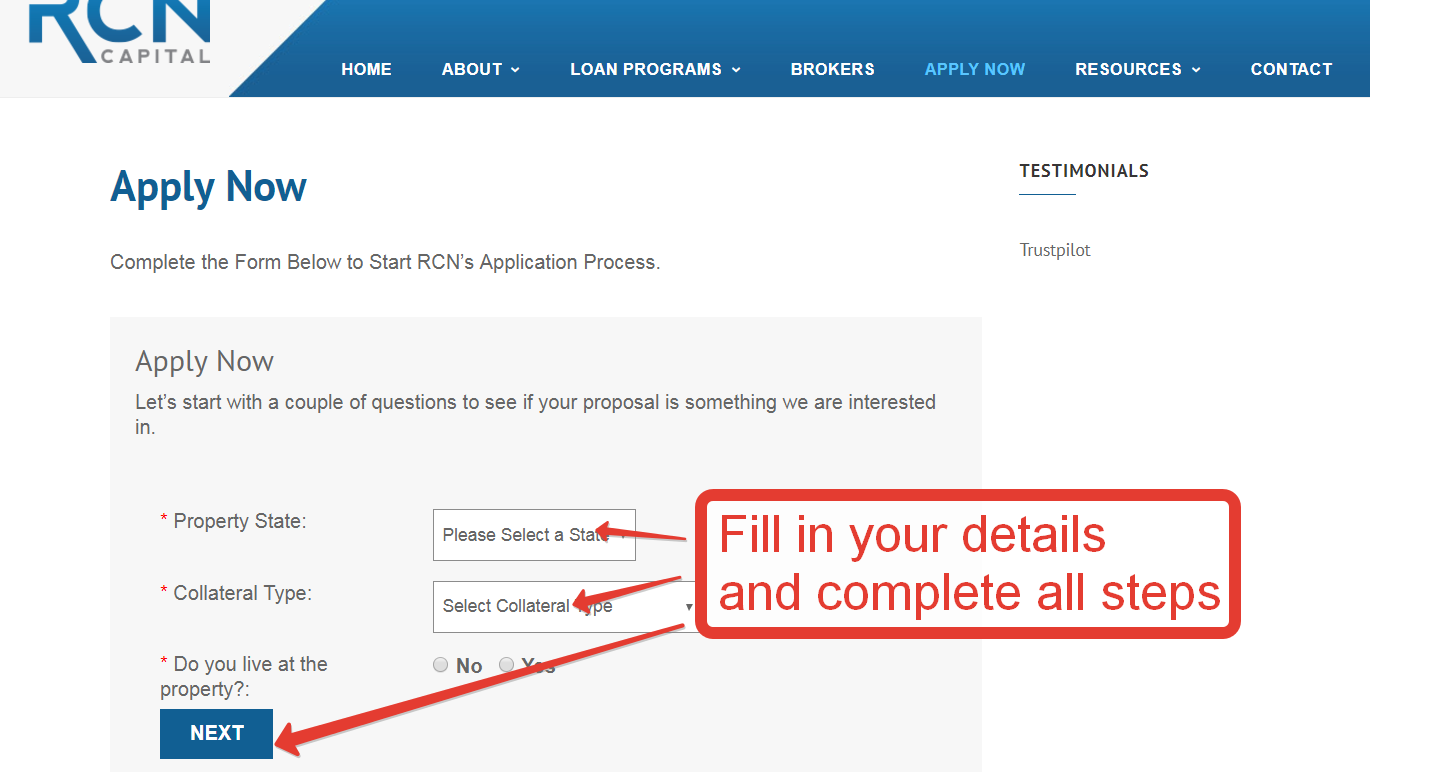 Be sure to check the box that states you've read and understood the terms of the loan application. Hit "Submit Loan Request."
Special Note: When you fill out this form, you'll have both registered with RCN Capital and applied for your loan.
Why Choose RCN Capital For Your Financial Needs
One of the best things you'll get from having an account with RCN Capital is peace of mind – peace of mind knowing that your information is safe. However, there is much more than that to having an account with RCN Capital including but not limited to:
Ability to apply for a real estate loan
Rapid response times to loans
Can attain a bridge loan
Customer support anytime you need them