Spotloan provides customers with the option to repay their loans within eight months. This is often more than enough time for borrowers to pay back the money they borrowed. Both new and already-established customers can create an account with the company and apply for a loan that can be paid back in installments.
How can you use the Spotloan service?
Logging Into Your Spotloan Account
If you're already a customer with Spotloan, you can access your account fairly quickly. This makes it easy to repay your loans and submit another loan application. What do you do?
Step 1
Go to www.spotloan.com
Step 2
Hit the "Login" button, which can be found at the top right-hand side in the corner.

Step 3
You'll be brought to a sign-in page where you need to type in your email address and password.
Step 4
Hit the "Sign In" button to view your Spotloan account.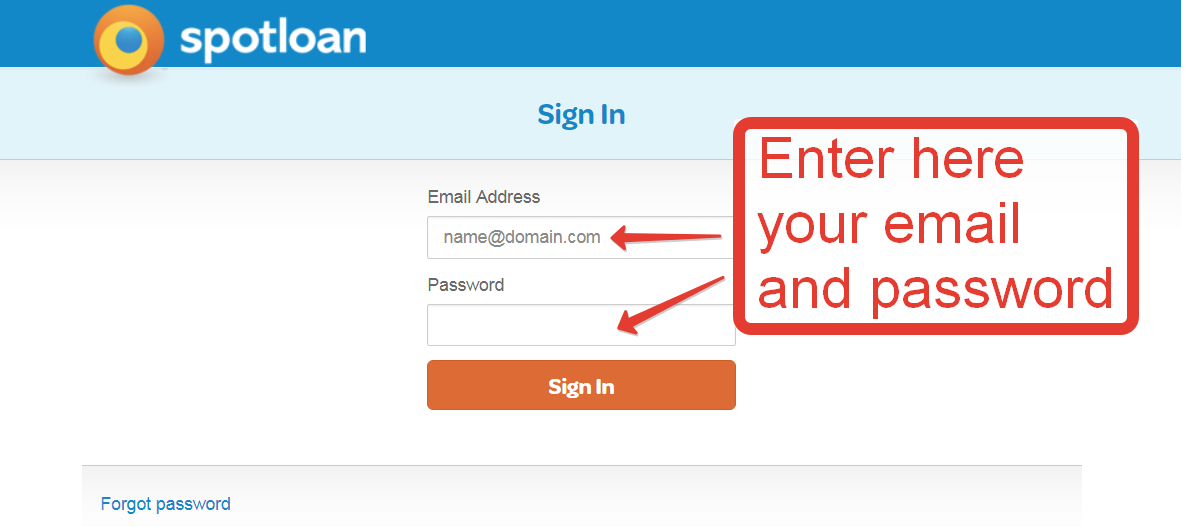 When You Need To Change Your Spotloan's Password
It's not uncommon to forget a password, and resetting it through Spotloan's system is easy to do. You'll just need to have another password in mind to replace it with. How do you do this?
Step 1
When you're on the "Sign In" page, you want to hit the "Forgot Password" button. This is located under the "Sign In" button.
Step 2
Type in your account details such as email address and hit the "Submit" button.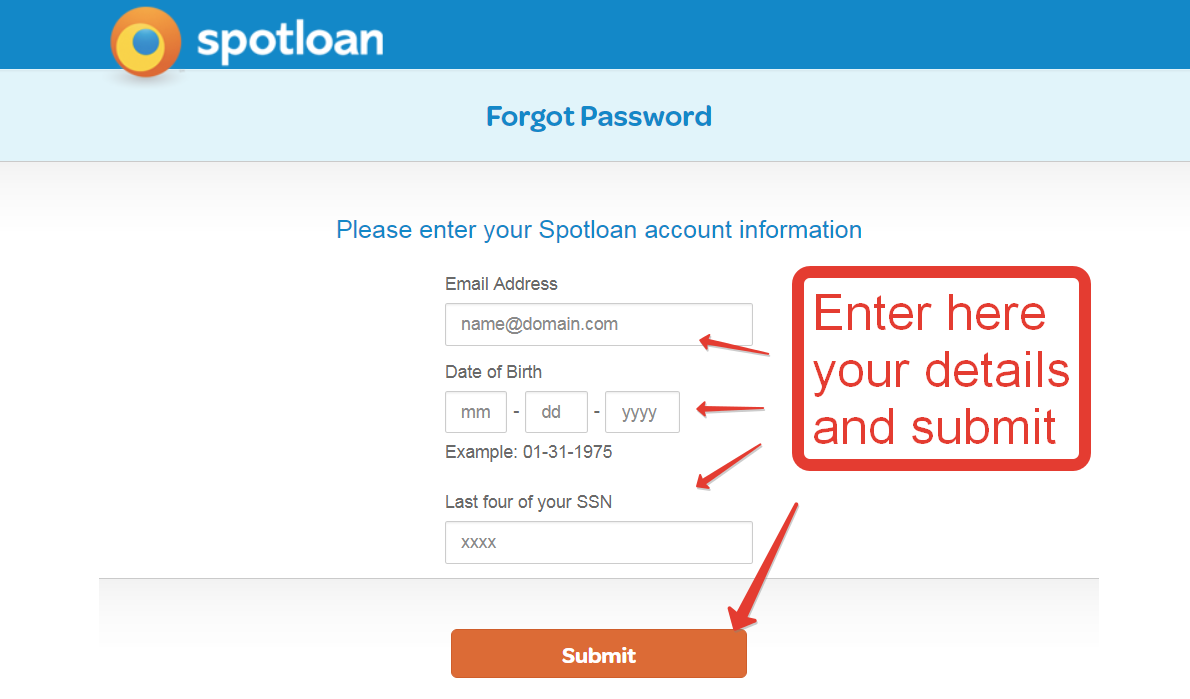 Step 3
You'll be sent an email on how to reset the password.
Applying For A Loan When You're A New Customer
If you're a new customer with Spotloan, you'll need to set up an account. This can be done by submitting your personal information and how much loan money you'd like to borrow. After you submit the information, your application will be reviewed quickly, and an answer will be given. How do you do this?
Step 1
Go to the Spotloan homepage and type in the amount of money you want to borrow, how much of it can be repaid in two weeks and hit the "Get Started" button.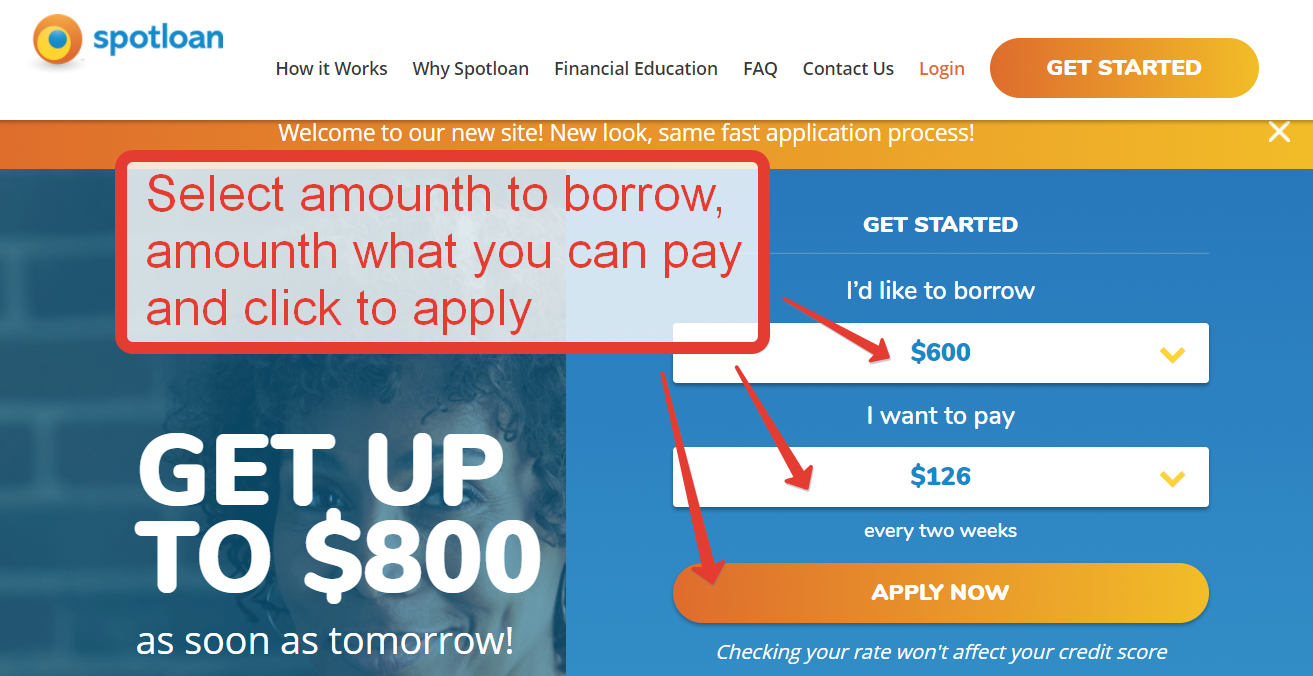 Step 2
Complete the application forms to submit the Spotloan application.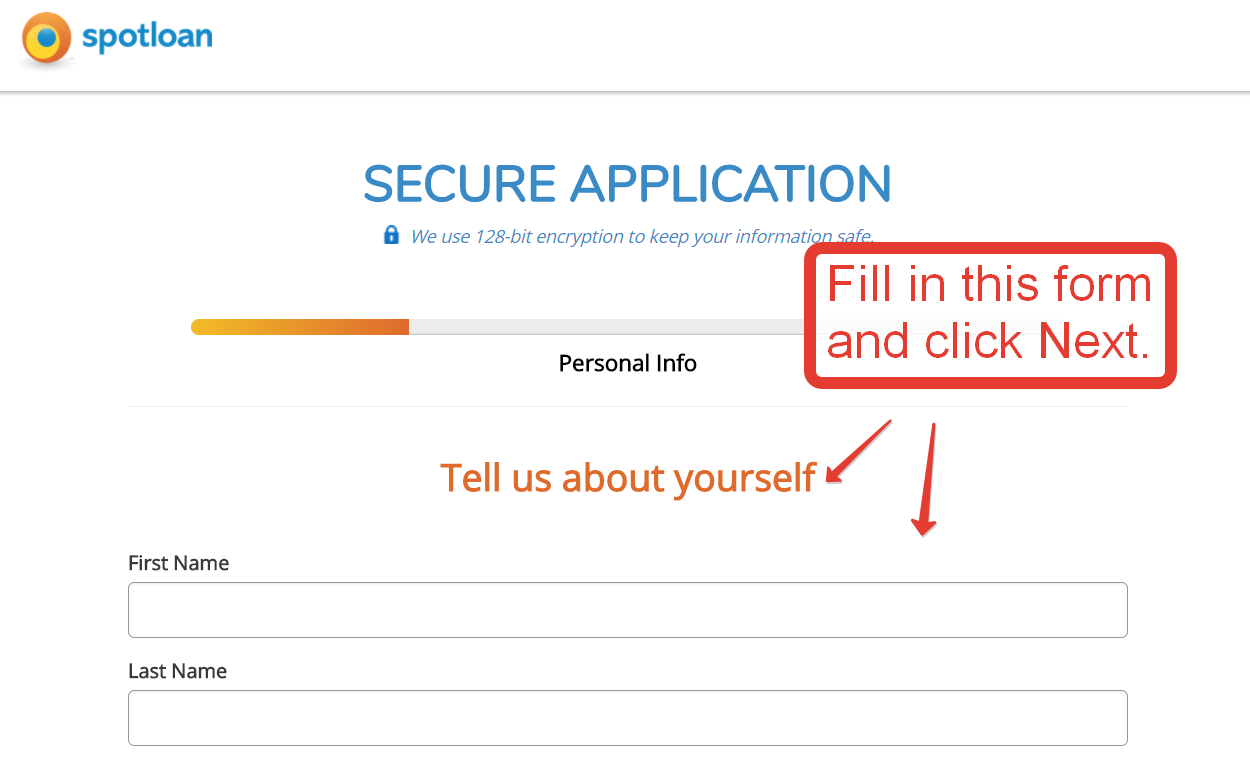 Why Should You Have Spotloan Account
As a Spotloan customer, you can use the online service to do the following:
Quickly apply for your next payday loan
Learn what the terms of your loan are
Talk with a customer support representative through its online chat system
Access your account whenever you want